Signature Events Celebrate Arizona Centennial
March 15, 2012
Posted by DPJ Staff on 2/02/12
It's February 2012 and Arizona is officially turning 100 years old!
Downtown Phoenix will come alive in celebration and there will be something for everyone who wants to join the birthday party. Here are some of the signature events honoring our great state.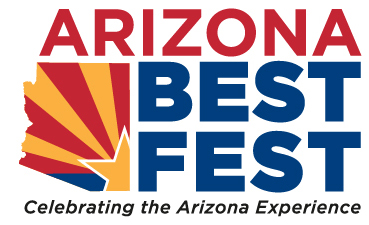 Arizona Best Fest
Saturday, February 11, 12:00 p.m. to 10 p.m.
Sunday, February 12, 12:00 p.m. to 6 p.m.
A FREE street extravaganza takes over the Arizona State Capitol, including mainstage headliners (Gin Blossoms, Michelle Branch, Jerry Riopelle and George Bensen); educational traveling museums cultural villages; a Western town; an historical motorcycle tour; Arizona storytellers theater; Arizona wines and craft beers; Arizona 100 art show; family fun zone and much more.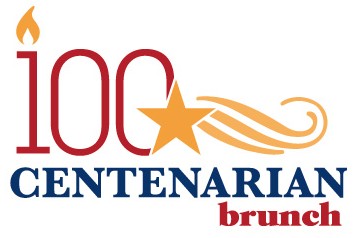 Centenarian Brunch SOLD OUT
Tuesday, February 14, 11 a.m. – 1 p.m.
Celebrating Arizona people, companies and nonprofit organizations that have turned 100. Hosted by Pat McMahon, and featuring Governor Jan Brewer and other Arizona leaders at the Sheraton Phoenix Downtown Hotel. This event is (literally) a living history of our state.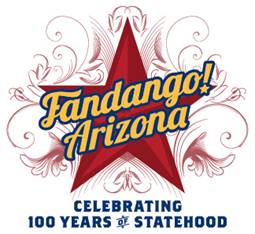 Fandango! Arizona – the "Gala of a Century"
Tuesday, February 14, 5:30 p.m.
This grand affair in the North Ballroom of the Phoenix Convention Center is the capstone Centennial Signature event. It begins with cocktails and a silent auction, and the proceeds of which will help underwrite Arizona Centennial activity dedicated to education. The evening also will include vast panoramas of Arizona landscapes, videos, and a musical highlight with the Phoenix Symphony playing, for the first time, portions of Ferde Grof's Grand Canyon Suite. On hand will be a bevy of Arizona leaders and luminaries. Tickets are available at www.AZ100Years.org.